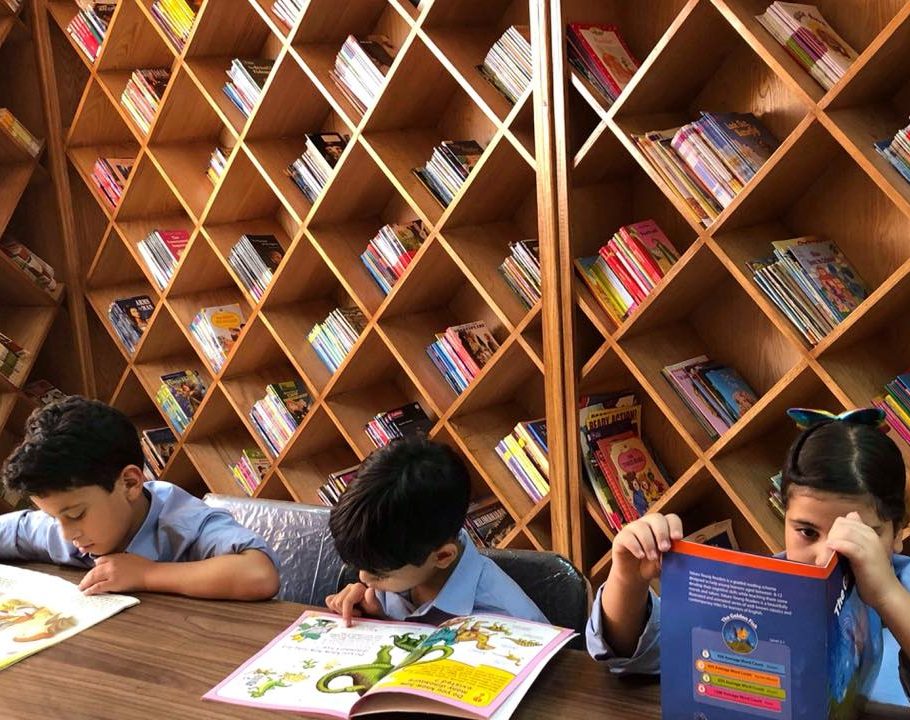 School Libraries
United International School libraries and media center are places for learning and thinking through inquiry. Located on the second and third floors, the librariesare sunny and warm atmosphere that offer students and teachers a quiet place to read, study, research and do their projects. Fully-equipped computers are available for student use.
The goal of the school library program is to support the school mission and to help in the continuous improvement of the school. It also plays a central role in the implementation of the IGCSEProgramme.
KG to Grade 5 students visit the library twice a week where they are taught library skills, check out books and do occasional activities. In addition Middle and High school students receive library lessons which include plagiarism, citation, and research techniques. They also get hands-on guidance in the use of valuable reference resources such as Britannica and other online research tools.
2000 books and resources as hard copies in ratio with the number of students and more than 269 eBooks.