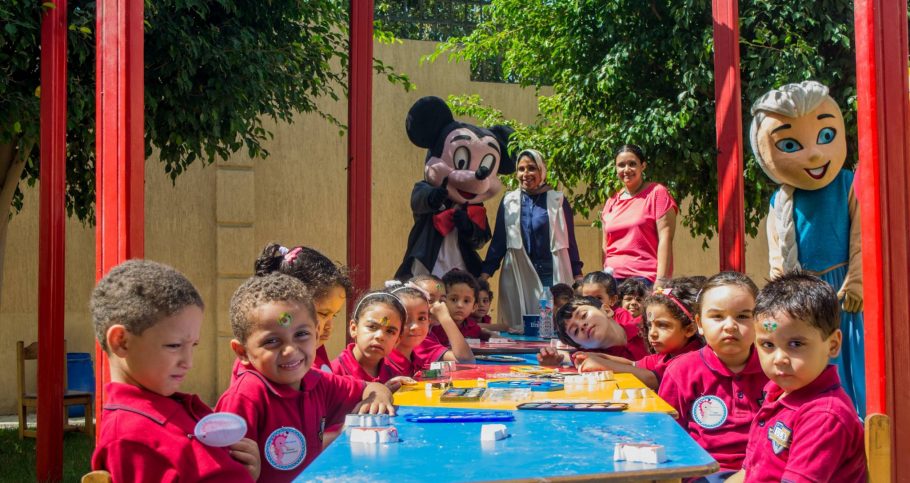 Our K.G Program:
KG is a time of wonder and excitement! The early childhood is recognized as a vital important period of human development in its own right .It is now well established that important development and learning occur in all areas of human functioning :physical, social, emotional and cognitive (including language ,perception, reasoning, memory, and other aspects of intellectual development). Thus, our early childhood program has developed a curriculum program based on developmentally appropriate practice, which includes guiding principles such as:
Promote the development of language-filled literacy-rich classroom communities where communication is encouraged.
Engage the learners in authentic acts of reading, writing, listening and speaking for meaningful purposes through immersion in a language-rich, literate environment.
Ensure that students are given many opportunities and a variety of tools for inquiry, exploration, and discovery through an integrated curriculum.
Encourage students to think critically and use problem –solving skills in authentic situations.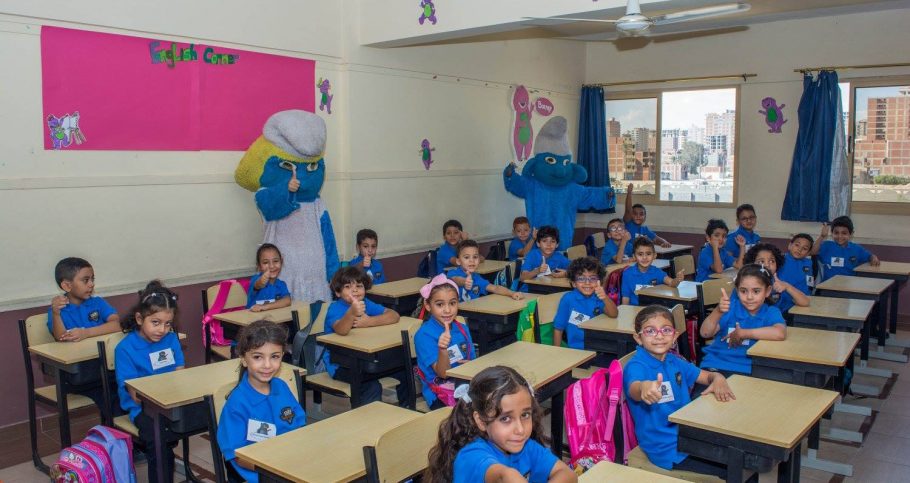 Our Elementary Program:
It is crucial that the educational process isn't just sending our children to school. It needs a network of both parents and teachers. Thus, we work hard to provide our school with skilled teachers, modern equipment and educational materials. Our students in "U L S" are different from any other students. As, we try to enrich our students' knowledge, build up their characters through encouraging them to face the current challenges. Thus, our school tries to select the various and up- to- date competitions and programs to achieve our aim which is; "Your Way to the Best Future". The ELL "English Language Learners" teacher will screen ELL students to determine their ELL level.
Their level must match the appropriate ELL level for the grade level in which they are enrolled. We also care about teaching our kids the basics of the language skills "how to have good hand writing and to pronounce sounds well". We also take in consideration the individual aptitudes and capabilities reaching high levels of education and character building.
Our Middle Program:
At the middle school, the sense of collaboration and joint responsibility for student learning exists. Every teacher sees himself or herself as a teacher of reading and writing- and all teachers have the skills and knowledge to feel confident in this role. Teachers and administrators share responsibility for the implementation of teaching strategies that will affect student learning. Teachers work in teams, where they share students and have opportunities to design lessons that meet the learning needs of the students they share. Students believe in their own abilities to tackle any task in science, mathematics, language arts, social studies, health and fitness. In short, collaborative middle school teachers are leaders in and out of their class rooms and students are fully engaged in learning at high levels.
Our High School Program:
At the high school, there is a strong sense of support for every student, as teachers and families work together as a team to ensure that students are in the right track. As with the middle school, teachers work together in study groups, critical friend groups and actions research teams, sustaining a focus on student learning. Equity is at the center of all aspects of the high school with differentiated instruction in every classroom. Students work together on projects and in study teams and teachers have a wide repertoire of teaching strategies that result in high levels of student engagement. Moreover, students see the relevance of the curriculum in their own lives and experiences and they are encouraged and supported in bringing their culture into the work of the classroom. There are real support and technical opportunities in the school with a goal of preparing every student for the opportunity for college.